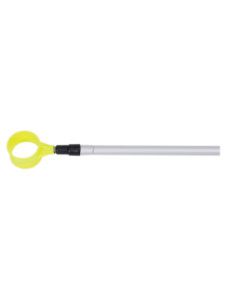 Canadian Ball Retrievers
The Canadian Retrievers from J & M Golf are our best sellers!
The Pocket Pal Golf Ball Retriever by Canadian Retrievers come in a 20″ compact length that can be stowed in any golf bag. It extends to 6'7″ for a 10 foot overall reach!

For longer reach, the original patented two sided pick up golf ball retriever, made by Canadian Retrievers, headscoops the ball from either side or traps and holds the ball from a firm surface. The aluminum sections are fully anodized to keep your hands clean. Select 9, 12, 15 or 18 foot lengths.

---
This Product ships directly to you from Robert's Golf Shop, Aberdeen, North Carolina
Reviews