PAT Pain Relief Medical Device (FDA Approved)
PAT Pain Relief Medical Device (FDA Approved)
You are asking, "What is a PAT Device"?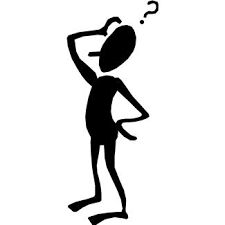 If like many of our golfing customers you have back, hip, shoulder, elbow, knee, neck, ankle pain, please read further.
     "PAT" stands for Pain Alleviation Technologies.  A PAT device is a completely drug free microcurrent electrical stimulator that alleviates pain by reducing tissue inflammation and restoring normal cell function. It doesn't just block the pain like other pain relief units, it treats the underlying cause of the pain. Yes, we know there have been similar devices in the past advertised on TV that do absolutely nothing other than light up !  To be honest, at first glance, we thought this PAT might be just another one of those. However, the co-inventor, Mark Chandler, M.D. was known to us and spent time with us explaining his invention.  We agreed to test it before offering it for sale and we are telling you now that this thing actually works!! 


Interested?  Read on. 


    We tested the 
PAT
 on 5 of our employees and customers.  All have some form of orthopedic or muscular pain, usually brought on or aggravated by golf.  All 5 have reported back that their 
PAT
 helped alleviate their pain in varying degrees from substantially to
completely
.  Relief may not be immediate and may take several treatments over a period of time.
     Success will vary from one person to the next BUT - based on our testing, for many or most, if you follow the product instructions and give it a chance you will likely experience significant pain relief.
Click Here

 

to see a

 

PAT Video.
Click Here

 for complete company and product details.
 If you do not get pain relief from your
PAT
you may return it within 1-Year from the date of purchase for a refund*.  You have nothing to risk.
     Call us for special shipping rate on multiple PAT device purchases.  (800-4838254)
*See the manufacturer's guarantee for full refund details.
Reviews